How to register as a seller on Amazon? A step by step guide.
Registering on Amazon is easy and can be completed in few steps. Here are the step by step guide to register.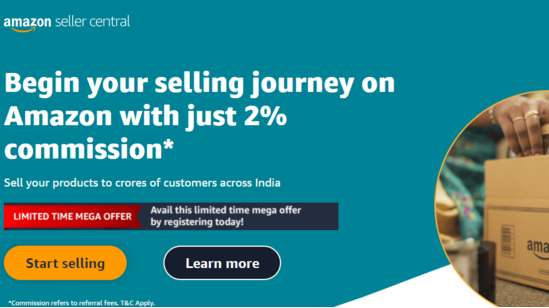 Step - 1
Visit sellercentral.amazon.in and Click on "Start Selling"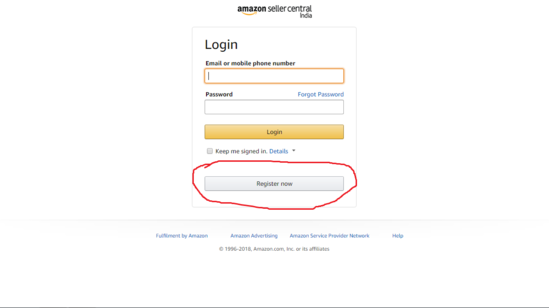 Step - 2
In Next Page Click on "Create Your Account"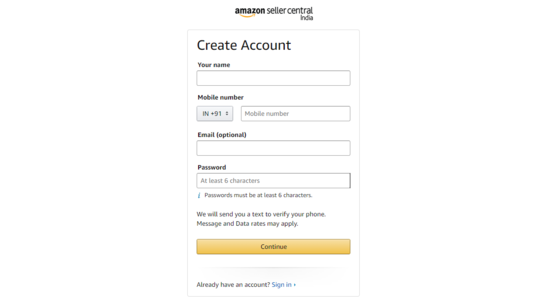 Step - 3
Fill your name, mobile number, email and password to continue.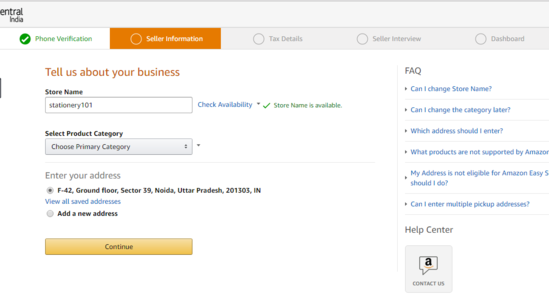 Step - 4
Complete your seller details which include your store name, your address and the products you wish to sell.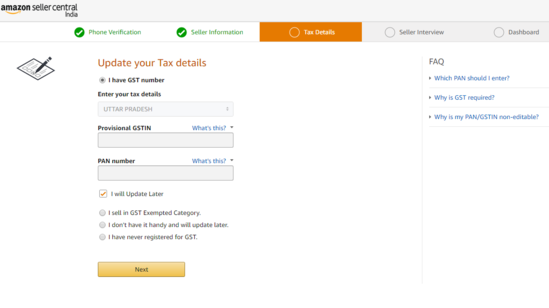 Step - 5
Complete your Tax details. This information includes the GSTIN number and PAN number
Step - 6
Select categories of products you want to sell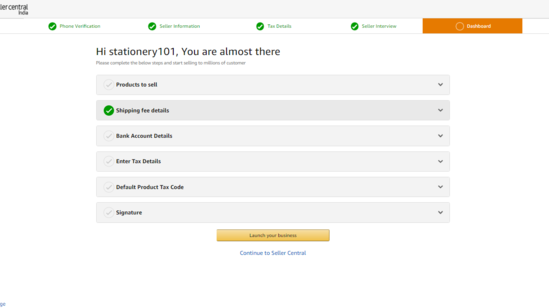 Step - 7
Head to the dashboard where you can start calculate your shipping fees, complete your bank account details, tax information and upload your signature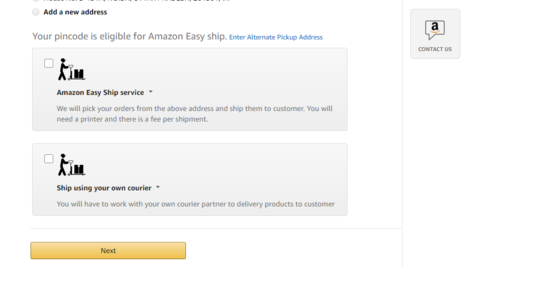 Step - 8
Next, select how you would like to ship your products. You can choose the easy-ship option if Amazon includes your pickup pin code in its shipping or you could select the self-ship option.